Marie Claire magazine interviews Djamila Ribeiro
In an interview with Marília Kodic for Marie Claire magazine, Djamila Ribeiro spoke about her career, political struggle and future projects, among other topics. The Brazilian philosopher spoke about her work as coordinator of the Plural Feminisms Institute and the importance of creating the 'Sueli Carneiro label' to publicize the intellectual production of black authors. She also spoke about the launch of the English edition of 'Lugar de fala', and the joy of having the book prefaced by Nigerian writer Chimamanda Ngozi Adichie.
"I met her last year in Rio de Janeiro and she was deeply affectionate. She said she wanted to read me, and when I told her that 'Lugar de Fala' would be published in English, she was thrilled and offered to be a part of it. I was shocked. She sent the foreword on July 11th, and I'll never forget that day."
Regarding the diversity of her readership, Djamila highlighted in the interview the fundamental role of her works in broadening debates beyond the academic world.
"If I talk about issues that concern the transformation of society, it seems contradictory to speak only to a certain group of people. It touches me more when people who grew up unaware of this debate approach me, whether they are domestic workers from Grajaú or students from an elite school who are studying my book."
Check out the full interview by clicking on the link
Foto: Cassia Tabatini
Related articles
---
October 13, 2023
Djamila Ribeiro honored in Washington for her work at Plural Feminisms Institute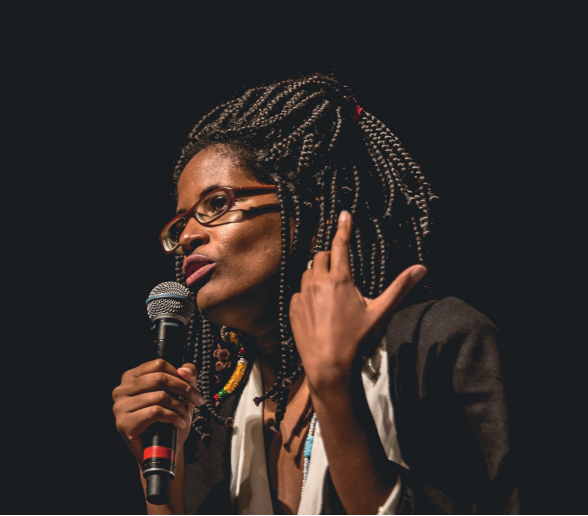 ---
December 21, 2022
Djamila Ribeiro launches new website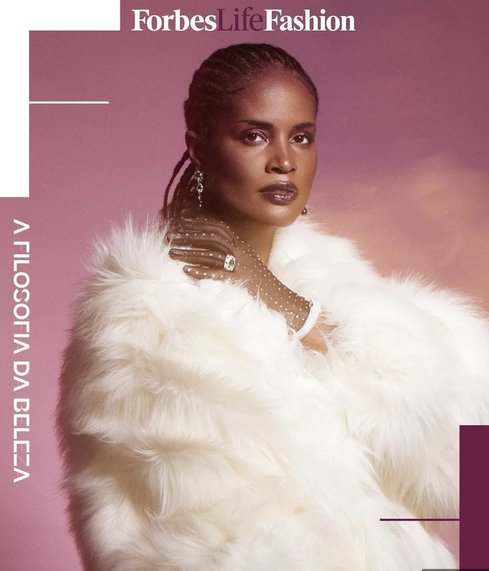 ---
December 21, 2022
Djamila Ribeiro is on the cover of Forbes Life